Healthstat Strategic Advisory Council: Collective strategy propels success.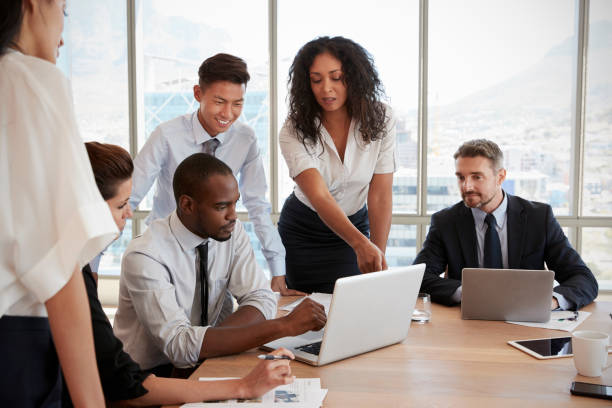 How healthy can a population be? Bringing together highly-regarded industry thought leaders and innovators, the Healthstat Strategic Advisory Council (HSAC) endeavors to answer this question and achieve the mission to change healthcare delivery. HSAC's influence reflects in premier, leading-edge innovation.
As co-chair, Alice Shade leveraged the depth and breadth of each member's expertise to produce a collective strategic output that is relevant and actionable. These recommendations are crucial as the rapidly changing healthcare market requires forward-thinking insights and initiatives.
Alice took charge of the HSAC during tremendous organizational change – leading HSAC's alignment with another company.  Building on its past success required a responsive process to the requirements of the new organization while continuing to champion needed transformation in employee health.
"We often found ourselves at a crossroads of living in the now and what was urgent, while still working to invest in the future and be ahead of the curve," Crockett Dale, former Chairman and CEO of Healthstat said. "To achieve the latter, Healthstat engaged Alice Shade and her organization 4A Ventures to help pull together industry thought leaders as an advisory board, who helped review our existing work processes to look for refinements, as well as search for barriers and solutions to our quest, solving how healthy can a population be."
This undertaking involved expert planning, relationship building, and leadership skills to ensure HSAC produced meaningful results. Meeting preparation strategies included soliciting input from all stakeholders, curating thought-provoking readings, assigning pre-work, and building the framework for informed and activated large and small group discussions.
On meeting day, the focus is on generating impactful recommendations in a synergistic meeting environment. Due to the pandemic, a critical step was partnering with facilitators adept in technology and equipping them with inclusive questions and solicitation techniques to elicit the group's best ideas. This structure creates a virtual forum replicating the intimacy and camaraderie of in-person meetings—essential ingredients keeping members linked to the organization and their peers. Incorporating playful exercises into the day helps keep interactions fresh and lively and furthers group cohesion.
"The opportunity to leverage Alice Shade's experience as a healthcare CEO and her unique ability to get the best out of each of us in a collaborative environment was so rewarding for our organization and clients—and life-changing for the patients we served," Dale said. "Working with Alice Shade became a must-have for our leadership team, and it helped position our organization as the true thought leader among its peers."
The output of each HSAC quarterly meeting was brought forth through detailed strategic pathways with appropriate steps for the company's consideration. In this way, the group's recommendations contributed to the organization's overall success while delivering on the commitment to HSAC members that their time and effort produce tangible results. The consequence of this approach in leading a diverse group of strategic advisors manifested through improvements in patient well-being and health, organizational growth, and national predominance in worksite health.
*HSAC is part of Everside Health